Last modified: Oct 20, 2020
I couldn't think of a better title, but I felt this one made the most sense.
If you've watched enough videos from Binging with Babish or J. Kenji Lopez-Alt or Joshua Weissman (aka the holy trinity of cooking savants in the Samuel household) — or are generally familiar with any of the 1,000 recipe videos that drop on YouTube every day — you've probably heard of the phrase food porn.
FYI — The three cooking pros I mentioned aren't necessarily guilty of this, but my therapist tells me it's good to admit I have a cooking video addiction. Telling you is cathartic.
Showing Off
The term food porn shouldn't make the hair on your arms stand up, but I know — from being a Christian my whole life — that it might. Anything tied to the word porn engenders memories of either awkward, forced conversations at bi-annual youth retreats about the dangers of unchecked digital consumption or those equally awkward, forced sermons on a Sunday about the dangers of — you guessed it! — unchecked digital consumption.
By definition, food porn is a dramatized or glamorized visual presentation of cooking or eating… or food. It can be in the form of YouTube videos or advertising. It can be in the form of still photography or dynamic social feeds.
But the most important thing that separates food porn from Aunt Franny sharing photos of last Tuesday's marble cake after the family rabbit clumsily got in it is that the former presents food in a provocative way. (This is where the porn part of the phrase comes into play. When something is presented so provocatively, it's often not representative of reality.)
The sauce dripping from a mouth after a huge bite. The slow-mo drink sloshing around behind a closed mouth after a giant swig of the chardonnay.
It's meant to get you to drop everything and obsess about feasting on that food.
But it's not just food that can be porn-ified. There are entire Reddit subcultures for stuff like FoodPorn, EarthPorn, DesignPorn, and MapPorn. All real things. I swear. And a scroll through each of these subreddits shows beautifully curated content that's intended to make people who naturally dig food or earth or design or maps dig them just a little bit more.
The idea behind food porn isn't a recent phenomenon either. There are tales of unconscionable, gluttonous feasts presented at the behest of Roman emperors. In early modern Germany, particularly fanciful dinners were capped off with over-the-top, artistic, edible* centerpieces meant to accentuate how highly the host viewed the party (or themselves). I'm using an asterisk because, while you could technically eat these centerpieces, they were often basically unhealthy sculpted sugar statues or unsavory blocks of whatever shiny was lying around. Germans called this "schau-essen," what translates to "show food."
When something is presented so provocatively, it's often not representative of reality.
Click To Tweet
Whether it was the wealthy of ancient Rome or the aristocrats of early modern Europe, the point of exaggerating food to get a rise out of all the other senses was simple: showing off. And once the printing press came around so the messages from wealthy and powerful could be shared with the masses, that point shifted: propaganda. In a piece in The Atlantic, Kimberly Chrisman-Campbell writes:
These fabulous dishes, decorations, and table settings were meticulously depicted and widely disseminated in mass-produced prints, books, and broadsides, which was at least partly the point of going to all that trouble in the first place. Food was ephemeral, but food porn—the visual culture of food—had a long afterlife in print. As a result, these elaborate entertainments served as propaganda tools. Food festivals were about fostering community spirit, making political statements, displaying wealth, and creating shared memories and histories—the same emotional appetites that drive today's competitive foodie culture.
Food has its moments. The exaggeration of food has its monuments.
And in the case of modern Christian worship music, when extravagantly shown off by people with an agenda, it's hard to argue it's nothing short of a vehicle for misuse.
Anchoring
I was a worship leader for about 12 years. (I'm using past tense only because I've unofficially retired from music to focus all my creative energy on writing. It's hard to be your best at both, and I'm madly competitive so it eats at me if I feel like I'm only going half the speed limit when I know I can be cruising comfortably past it. But since I can't imagine not ever doing music again, I'm leaving the door open. Maybe a crack.) This essay is not a critique of worship music or worship leaders. It's really not.
It's because I was a worship leader that I also understand the inordinate power a worship leader wields when there's a microphone, a stage, and bandmates that are around to do our bidding whenever we throw up clandestine hand signals. (Maybe I was rubbing my head. Or maybe I was telling the band to take it from the top. You don't know!)
That part feels like a joke because I'm intentionally softening the blow.
The point is this: people often take worship leaders seriously.
They are the faces of entire church movements. They are the celebrity guests we'll willingly form mosh pits for at conferences. They're writing books, they're hosting podcasts, they're on TV.
And on stage, worship leaders have the power to change the way people feel and think. This is especially true in Charismatic church environments like the one I grew up in — the kind of environments that give worship leaders the permission to influence the cadence and quality of a congregation's (or audience's) emotional expressions.
I've come across people who have felt burned or used by manipulative worship leaders. I can't pretend I wasn't one of them. There's an idolatrous side of me that naturally wants to lash out with Biblical proofs for why we should ebb and flow with emotion in worship. But… it's just that. It's idolatrous. I'm just trying to prove I'm right and somebody's wrong. That people need more of me and less of all that criticism.
The worship leader's job has a gravitational pull to it. They must effectively shepherd people's emotions in moments of public worship, anchoring to at least three things the gospel ultimately points us toward:
The glory of God
The weight of sin
The power of grace
That's it.
I've come across people who have felt burned or used by manipulative worship leaders. I can't pretend I wasn't one of them.
Click To Tweet
Thinking back, I'm probably guilty of manipulating audiences when I looked past presenting the anchors of the gospel to ensure people "got" what I was feeling in the moment. If I felt elated, I'd go double-time or repeat the dramatic bridge umpteen times — drum solo and all. If I wanted people to feel sad, I'd quiet the music to a hush and drift into a syrupy all-vocals chant of that one verse and chorus that makes people feel some type of way.
Worship leaders can be guilty of worship porn.
Even when it doesn't feel so bad.
Some Sort of Perpetual Protest
I've written about Bill Johnson and Bethel Church controversy before. I won't go too deep on Bethel here, but it's safe to say Bethel is about as synonymous with American Christianity as Chick-fil-a, prosperity teaching, and pastors gobbling up private jets because the commercial airline alternative to travel is just a "long tube with a bunch of demons."
Bethel Church is only really relevant to bring up because Sean Feucht is currently a volunteer worship leader at the charismatic California megachurch. He was also once signed to their Artist Collective.
After failing in a political bid early in 2020, he gained notoriety for a particular reason — less about what he's doing on stage and more about what he's doing on soapboxes. He's been in the news for leading countless (reckless) outdoor worship events this past year, discouraging the use of masks and social distancing (because Holy Spirit, duh).
And Bethel Church approves.
Sean Feucht's mission is to bring worship, prayer, healing, and unity into a landscape of division, violence, and unrest through the power and presence of Jesus. We love this vision, and celebrate him for leading from his convictions.
From a spokesman for Bethel, in an email to The Washington Post
To be fair, Bethel is toeing the line here. They're like totally behind Sean Feucht, duh. But they're also like totally leaving it up to Sean Feucht to do his own thing, duh.
The reason why Sean Feucht's message is especially pernicious isn't because he's always in some sort of perpetual protest of all things he personally stands against, whether it's masks or liberalism or quarantines or science. Rather, it's because no matter what, Sean Feucht is always the martyr. It's always everybody else that's out to get him, the servant of the Lord.
Feucht shifts the conversation from appropriate gospel-centered anchors to ultimately driving home the notion that he's here to be a force of good and people are just getting in his way.
But there are several problems with that.
A Misunderstanding of Persecution
Feucht's "Woe Is Me" rhetoric has effectively become his brand, extending outward to those he feels share in his phantom persecution.
Like Donald Trump.
There are other posts that demonstrate unhealthy, unwavering support for a president who's largely operated as if morality and laws don't apply to himself. But that's a problem worth discussing some other day.
A misunderstanding of what actual persecution looks like? Add that to the list after Chick-fil-a, prosperity gospel, and private jets.
In 2016, a joint report from Brookings and Public Religion Research Institute found that half of Americans believe discrimination against Christians is as big a problem as discrimination against other groups of people — including Black people and minorities.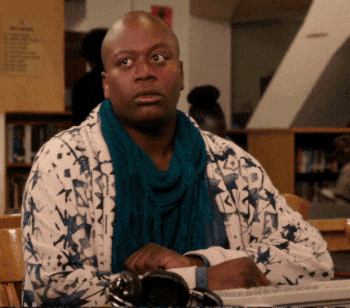 Parameters meant to protect people from a devastating global pandemic — as uncomfortable as that may feel — do not count as religious persecution.
Telling churches to hold off on hosting services indoors until it was safe to return to regularly scheduled programming? Not religious persecution.
Being lambasted for insensitive or bigoted remarks against other groups of people? Totally valid, and again… not religious persecution.
But the bulk of Americans feel like something's gone awry. Trump took advantage of this low-hanging sentiment in 2016, campaigning behind Christianese rhetoric that exaggerated a sort of holy war in the works that only he could save us from. He said as much in a veering, disjointed 67-minute speech in 2016 at Dordt University, a Christian college in Iowa. He promised the crowd:
Christianity will have power. If I'm there [as President], you're going to have plenty of power, you don't need anybody else. You're going to have somebody representing you very, very well. Remember that.
This idea of Christians being in an endless war for survival has sort of been a thing since the Church began. For the early Church, when the fledgling religion blossomed in the shadows of pagan Rome as a minority belief system, the threats to its legitimacy and progress were palpable. Over the first several centuries AD, Christian persecution evolved from something that happened locally and sporadically to something just shy of an official empire-sanctioned mandate to punish citizens who couldn't publicly pledge their sole allegiance to Rome.
In the 4th century AD, this war continued even as Christianity was no longer on the outside looking in. By the time Constantine blurred (and then erased) the lines between church and state by making Christianity the empire's official religion, Christians were fighting off another fledgling religion for regional spiritual supremacy. Manichaeism was a sort of wildfire cosmology, spreading far and wide with its simple message of dualism explaining the ongoing struggle between a good world of light and an evil world of darkness.
After that, as Christianity held its edge over Manichaeism and competing Eastern religions, the invisible war teetered back and forth against either Islam and secularism. In this modern America epoch, this war rages on against both simultaneously.
But to insist there's some sort of insidious government or social dragnet meant to chop down Christianity at its roots seems foolish if only because Christianity remains by and large the majority religion in the US — a nation founded on the premise that the best kind of official state religion is none at all.
This idea of Christians being in an endless war for survival has sort of been a thing since the Church began.
Click To Tweet
Being reminded that the US Constitution doesn't declare Christianity the nation's official religion (and even pushes back against the idea of any state-established creed)? Not religious persecution.
When folks like Sean Feucht whine about some of phantasmagoric attack on their faith, it's an affront to the very real, very palpable religious persecution that still happens elsewhere in the world.
It's also an affront to minorities who have actual discrimination and inequity to deal with everyday.
Feeling offended is not religious persecution. No matter how loud your worship band rocks on stage.
Toxic Positivity
Feucht's dizzying self-aggrandizing disguised as dutiful Christian work is an example of what psychologists call "toxic positivity," where somebody minimizes the real, traumatic experiences of others by blinding them with hollow, feel-good rhetoric.
As of October 2020, Feucht's Twitter bio tells us he's a "founder of multiple movements, lover of Jesus Christ." This founder of multiple movements schtick is also prevalent on his website and elsewhere online. It's something he's clearly proud of.
And at the core, I get that. If you've launched a company or inspired people, the natural response is to tell people about it. His social proof of credentials isn't a black mark on his character.
But the charade is.
Feucht's lover of Jesus Christ schtick is confusing when you realize that his early 2020 trip to and live concert in Minnesota to co-opt the energy and emotion of legitimate protest against the wrongful police-caused death of a Black man isn't a blip on the radar; it's who he is.
So …Bethel Music is at the scene of George Floyds murder. They are about 50 from his memorial playing music over all the local DJs doing alter calls. GTFO pic.twitter.com/G3wfX9RuoL

— Em 🌔 (@emmalouiseri) June 14, 2020
Upon learning of the criticism, Feucht took to social media — and has continued to do so — to let us all know how everybody's attacking him because he's just trying to tell us about Jesus.
Bro. Shut up already.
Toxic positivity is similar in a sense to, frankly, not calling it like it is. I don't know if there's an official psychology term for this concept.
A great example of this is the Louie Giglio controversy, where he rebranded "White privilege" as a White "blessing." In hindsight, this was a huge pile of totally-avoidable dog shit. To Giglio, choosing those words — something he's since apologized for — may not have felt so bad. But in choosing to soften the sting from honest terminology for a White audience hanging on his every word, Giglio failed to call "White privilege" for what it is: an incredible, inequitable convenience shared by White people in America and not experienced by other racial groups.
Toxic positivity doesn't feel so icky because it broadcasts a good message. But underneath the surface, you can locate intent meant to redirect pity onto a new Gospel of Us. The Gospel of Sean Feucht. The Gospel of You. The Gospel of Me.
Not the gospel of Christ.
Tenuous Grasp of Facts
I remember, as a young worship leader, there was a moment on stage when I felt like going off-script while the music settled to a hum underneath my voice. I started exhorting real quick about the focus scripture for the night. And then I started rambling about Michael Jordan.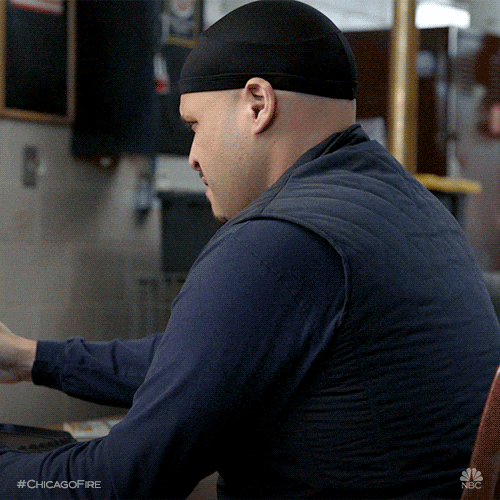 In hindsight, I want to tell you it made sense in my head. That it made sense coming out of my mouth. But I can't be sure of any of that. All I really do remember is that there was a rush of emotion, a sudden inspiration… and then out came the verbal diarrhea.
Over time, I learned to take my role as a leader (and a stage presence) more seriously, poring over scripture in advance to make sure setlists were anchored to some core messaging that didn't just feel like stuff I made up because details from an ESPN documentary were fresh in my mind from the night before.
And, to some degree, taking your platform seriously extends well past the worship setting and into really any role of leadership.
There's a popular running gag in my favorite sitcom of all time, Arrested Development, that highlights this pretty beautifully:
It wasn't that Dr. Fishman (the very literal doctor) was bad at his job. Rather, he wasn't good at a major part of his job — his bedside manner.
I'm using these analogies to point to the one really big qualm anybody should have with Christian worship leaders who have the platform Sean Feucht has: take your platform more seriously. Don't disregard facts. Don't tell us lies.
Don't tell us not to listen to the advice of medical experts because [insert Christianese rhetoric here].
More than anything else, don't act like the Jesus Christ you represent would have risked peoples' lives during a global pandemic just to hear himself talk.
That's off-brand from the Jesus of the red letters. It's not the Jesus of Matthew 15 who felt compassion for the hungry crowds who followed him around. It's not the Jesus of Mark 4 who felt stirred to action when his shipmates were tossed around by a torrential storm.
To tell us the Jesus of the gospels — who cared desperately for the well-being of the people around him — would disregard the well-being of the people around him couldn't sound more absurd if you crawled into a clown suit, knocked on my door at 3 AM, and then told me Jesus would disregard the well-being of the people around him.
The more Sean Feucht talks, the less we see or hear Christ. We just see and hear more Sean.
And the world sure as hell doesn't need any more of that.
Sorry, Darlene
As Christians, some of this is our fault. The modern era of idolizing worship leaders — of propping them up as illusory cultural heroes — isn't a new one; the reach of modern social networks just makes it feel louder and bolder than ever. When I was growing up, no matter how discombobulated Reuben Morgan's verse-chorus-bridge lyrics felt, I was out there venerating him as a personal hero, too. (Sorry, Darlene.)
Some of this is also a function of modern charismatic movements like the ones made popular by Bethel and its artists. If it's not emotional or weeping or laughing or dancing or falling or painting or falling like feathers from the heavens, it's not worship… right?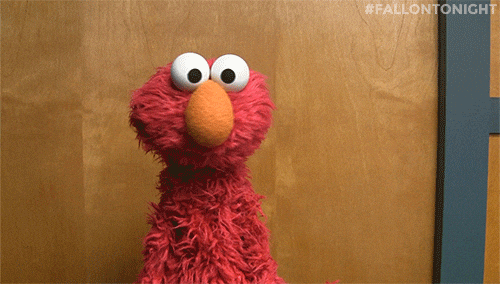 When I was preparing to write this piece, I can't tell you how many people cheered at the preliminary headline. At the topic. At the hope I'd take Sean Feucht down.
This piece — sorry to break it to you — doesn't take him down.
Taking him down is up to all of us.
I don't think Sean Feucht is a horrible human being. I think he's opportunistic. I think he's trying to get into politics for a shot at some real power. I think he knows what he's doing in building his woe-is-me brand during a time of powderkeg civil unrest and ebbing & flowing global health scares.
His live streams of worship porn — crowds chomping at the bit to hear him play a worship set in defiance of anything he tells us is worth defying — isn't different than porn of any other name. It's just as intentional, provocative, and exaggerated. And it's intended to get us to look at the stage and the channel instead of — what should be — a higher motivator.
And as we already know about food porn, when something's presented so provocatively — like almost any of Feucht's live streams of his public worship audiences — it's probably not representative of something real. Something meaningful.
On the surface, none of this may look so bad. There are countless moments in scripture challenging us to worship unabashedly. And loudly. And that we have reason to do so from the rooftops and valleys and everywhere in between.
But when our actions (e.g. publicly supporting a morally bankrupt president at all costs, spreading lies about disease & police, and playing the victim card all day every day) speak louder than our words (i.e. telling people we're in this to make Jesus more famous), there's a stark contrast we must acknowledge.
You're not making Jesus more famous. You're co-opting Jesus to grow your brand while confusing people who are curious if Jesus would actually do anything resembling what you're doing. (Hint: he wouldn't.)
If your worship leading isn't anchoring to the resounding message of the glory of God, the weight of sin, or the power of grace… then seriously, what good is it?
What if all the shouting at the top of my lungs so everybody hears me rail against the system, instead, just megaphoned a message of Look at me?
What if that's our anchor?
What's that anchor telling non-Christians about Christ?
That we should conflate freedom of expression with a flouting of reasonable constraints in a pandemic? That we should rage against the system unless the guys in charge are our friends? That we should trade speaking truth to power for acquiring more and more of it?
The grand irony of the Bible's place in the modern era is that scripture is more about Jesus and social justice than Jesus and social media. The latter just looks better on Retina Display.
I dunno. It just feels like Sean Feucht done feucht up.
It's up to us to remember who the worship is for in the first place. ■